Barcelona, Spain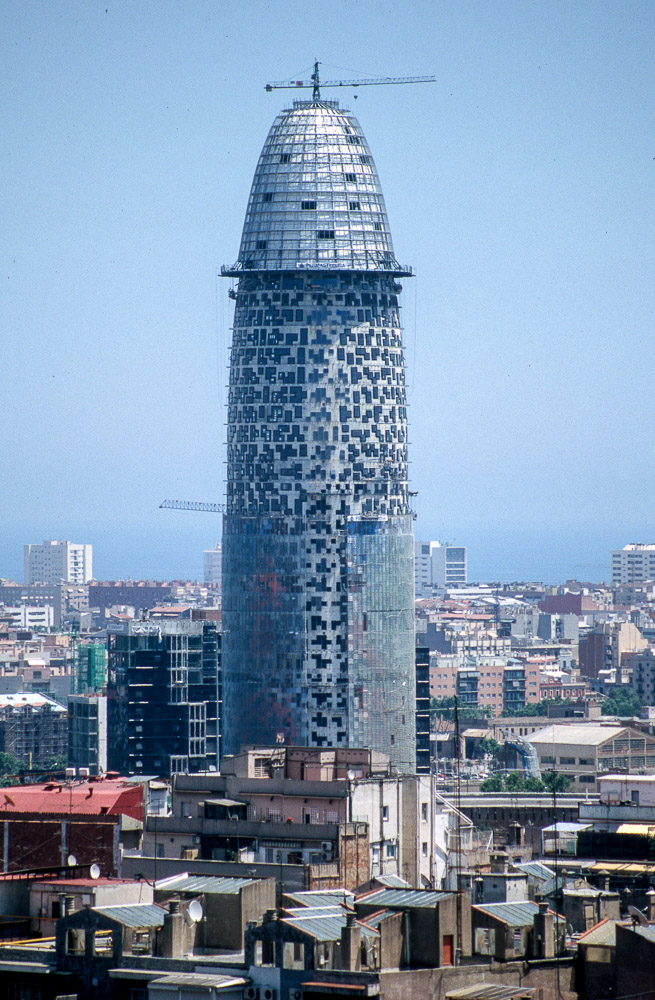 Ping… ping… The abstract geometric graphics swirl and twist on the massive overhead screens, as if a deranged architect is directing a computer-generated war between multicoloured polygons. Lights pivot and twirl, hurling coordinated blasts of photons around the basketball arena-sized room. And with extraordinary quality for a venue this size, the horns and woofers and tweeters housed in the massive batteries of speakers, push out sound at an incredible volume.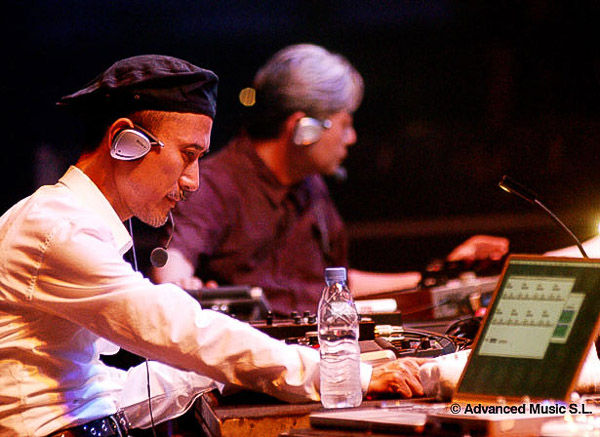 The music is electronic. Atmospheric. Ambient. Subtle, yet anything but simple. The layered beats and thick bass line are part of the rich sonic textures coming from the three men on stage and the crowd is of rapt attention. Gradually, the pace quickens and thousands of heads bob faster, certain of the rhythm and focused on the performance. The intensity — both in the crowd and on stage — is palpable, which is almost counterintuitive considering the nature of the music, but thousands bounce and sway as the threads of an amazing aural tapestry are woven. But I can't figure out where the musicians' French horn is going to fit in.
I've come to Sonar2004, one of the world's largest and most renown annual electronic music festivals, for a change of pace. And on stage, as Ryuichi Sakamoto and the two other members of Human Audio Sponge are proving, a change it is. Far from the brain-dead ridiculousness of "techno" that is typically familiar to bar- and club-goers, Sonar is where electronic music comes out of its shell to breathe and to thrive and to grow and evolve.
Into the synthetic sonic stew of beats and clicks and pops and keyboards and vocals, the live introduction of a French horn underscores that the vast genre of electronic music — with seemingly infinite specializations and derivations — is anything but stagnant. For almost two decades, Ryuichi Sakamoto, like many of the genre's luminaries performing at Sonar, has been at the forefront of electronic music, both carving new paths and revisiting the past to reinterpret and reinvent.
Tens of thousands are here tonight, spread across a cluster of several arena-sized buildings in the dock lands of Barcelona to see some of the giants of electronic music under the best conditions. Techno is aboveground at festivals like Sonar, no longer confined to dingy clubs with cobbled-together sound systems and primitive, Atari-grade multimedia setups. And like any first class performance of any other genre, everything is top shelf at the Sonar festival, now in its eleventh year. But tonight, with almost two dozen artists on the three-stage roster, there is something for almost all progressive tastes.
The rich and complex piece builds and grows, spanning almost ten minutes now, until its crescendo, with one child's question that asks it all: "Are we doing the right thing?"
Sakamoto and his group shift into a slightly faster gear now and to the beats and bass lines he adds vocal samples, but not his own. Various children read questions that simultaneously fit the minimalist music, the dynamic graphics on the overhead screens and the time in which we live. The recordings of the children start out distinct. "Is war as old as gravity?" Their contemplative and provocative questions are played sequentially, but are spoken by different voices. "Are there animals that like peace?"
Like the music, both on stage and the entire genre beyond, Sakamoto's composition evolves. Individual questions gradually overlap and morph into a new query. "Are there animals that like war?" "Were farmers the first warriors?" Bass guitar comes in and Sakamoto joins on keyboards for a soaring, majestic fusion that could not be further from the popular definitions of techno. "Do we love without thinking?" The rich and complex piece builds and grows, spanning almost ten minutes now, until its crescendo, with one child's question that asks it all: "Are we doing the right thing?"