Brooklyn, New York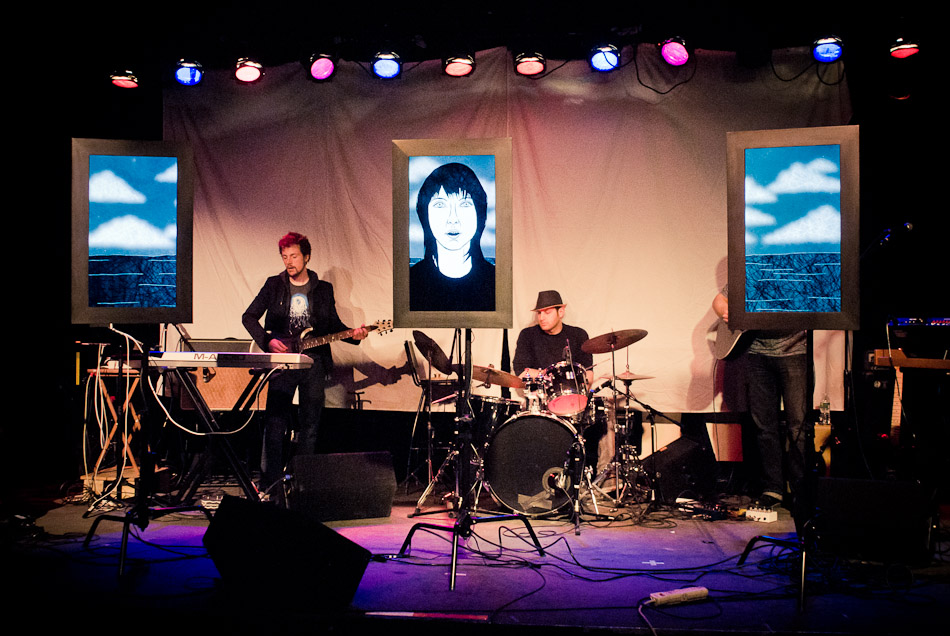 From the first notes to reach my ears, the music of Dive Index has always captivated me. And for my past few trips to New York, the band has been the soundtrack to my visits, meshing perfectly with the destinations, the weather and the mood. But on the day of this photo, Dive Index was the reason for the trip to New York.
Opening the three-artist show was the incredible Cat Martino, followed by an amazing visual and sonic performance by electronic/post-rock duo Arms And Sleepers.
But this photo comes from Dive Index's fantastic set and features the virtual guest vocals of Natalie Walker, represented on screen through the animation of Jordan Bruner, who also animated the video for Agatha. And it only gets better live.