Paris, France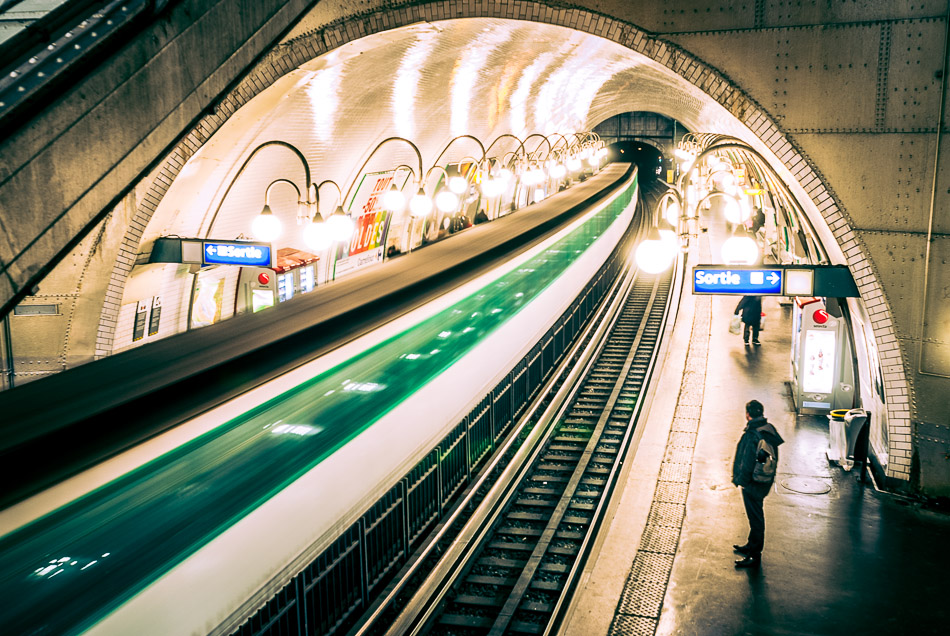 The Cité station, in the center of Paris, isn't the last stop on the Metro's Line 4. But after one year of daily photo posts, this shot is the end of the line for my yearlong project. 365 posts ago, I set out to try something different. To push my creativity. To explore years of neglected archives. To refine and learn and consider how I approach shots already taken and ones yet to be captured. To grow.
The metrics say that Low Tide Walk was the most visited photo, but I don't have a favourite from the last year.  I've enjoyed the comments and the questions, but the process has been the most enjoyable part of this effort. On many fronts, it's been a successful project. As much fun as it has all been, however, one year is my limit. The blog won't go away, or even change, but the post frequency is going to go down. I need to recharge, think of some new ideas and – most importantly – take some more photos.
In the meantime, postings won't stop completely. There are still a few shots in the queue, although the pace may be weekly.  As I wrote a few weeks ago, it's going to be a busy year. Stay tuned.