Fountain Flight
/ Detroit, Michigan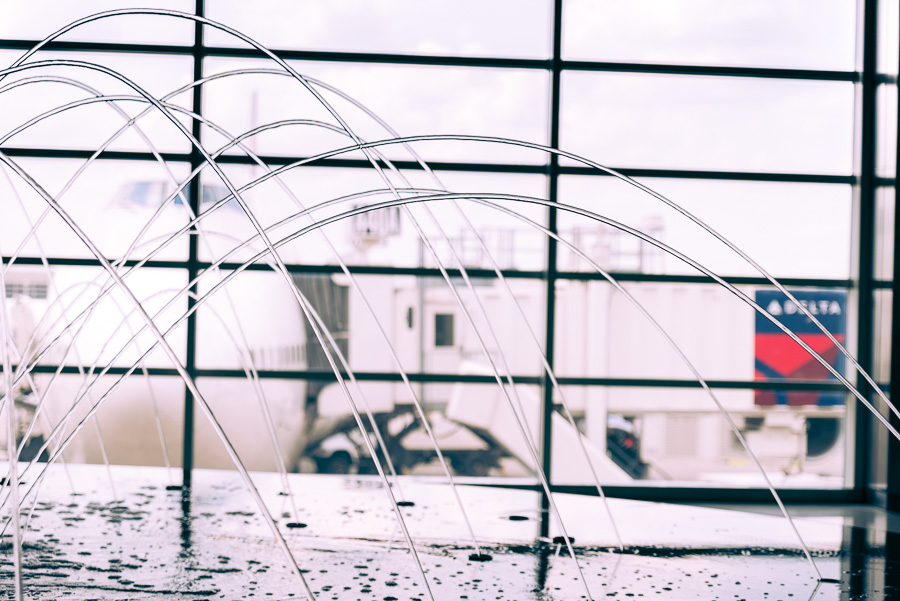 I've posted a shot of this gate before. It's at the midpoint of Detroit's McNamara Terminal: the main security checkpoint, where the train boards, where the tunnel leads to another terminal, where walkways begin. Where all the action is. So Delta makes a bit of a show here. There's a fountain. Lots of glass. A coffee bar.
And as long as I've been flying here, part of the show is they park here 747, with its distinctive upper deck making it one of the most noticeable aircraft in the sky. This can be the aircraft serving Japan or China, but this afternoon, it's my flight to Seoul. After that, a quick connection and onto Ulaanbaatar, Mongolia.
---
---
Please share your thoughts.
Your email address will not be published. Required fields are marked *