Governors Island, New York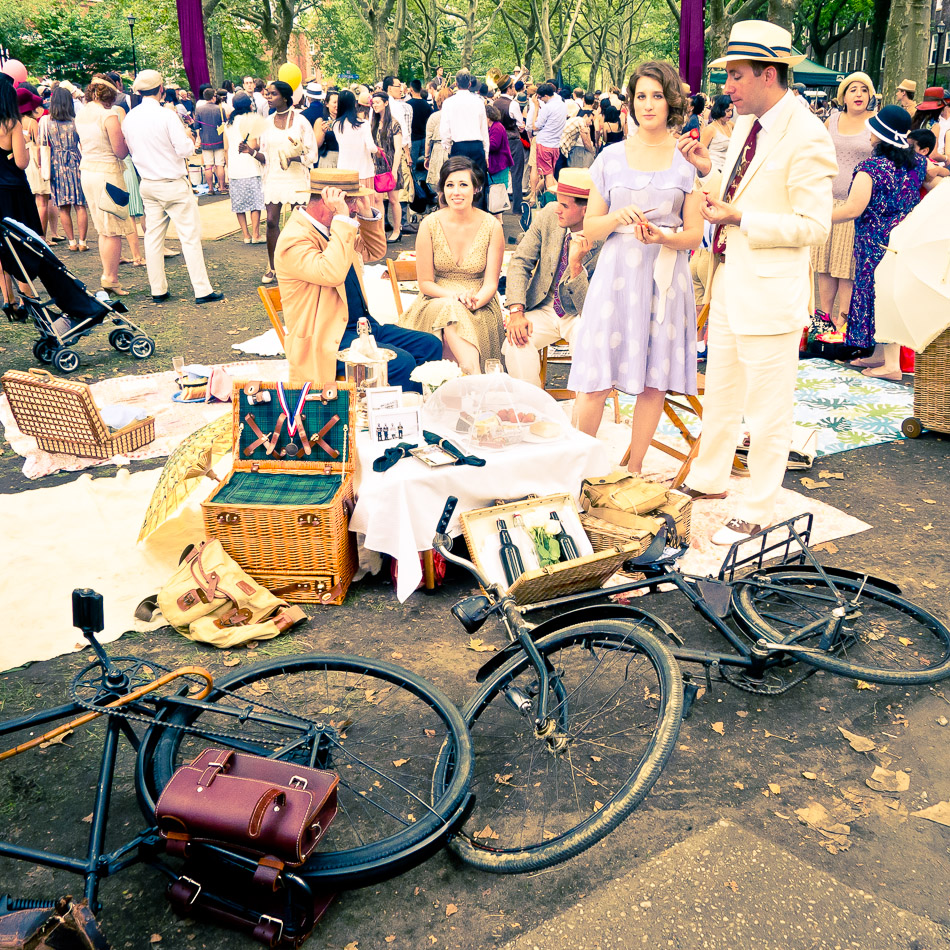 The ferry ride lasted only a few minutes. But the boat from Brooklyn to Governors Island may have well been a trip 90 years back in time.
Months prior, I had read a fascinating New York Times article about Michael Arenella, musician, collector and genuine devotee of the 1920s and 30s. I will admit to feeling a degree of kindred spirits with the piece's title, "Living in the Past Is a Full-Time Gig." I already loved the music. I wanted the cars and the clothes. But when I got to the part about Arenella being the host of the annual Jazz Age Lawn Party on Governors Island, my calendar was set. I had to be there.
And on that warm August day, thousands of like-minded ladies and gents gathered for food and music, lead by Arenella and his Dreamland Orchestra, in a fabulously swinging and well-costumed great time.