Governors Island, New York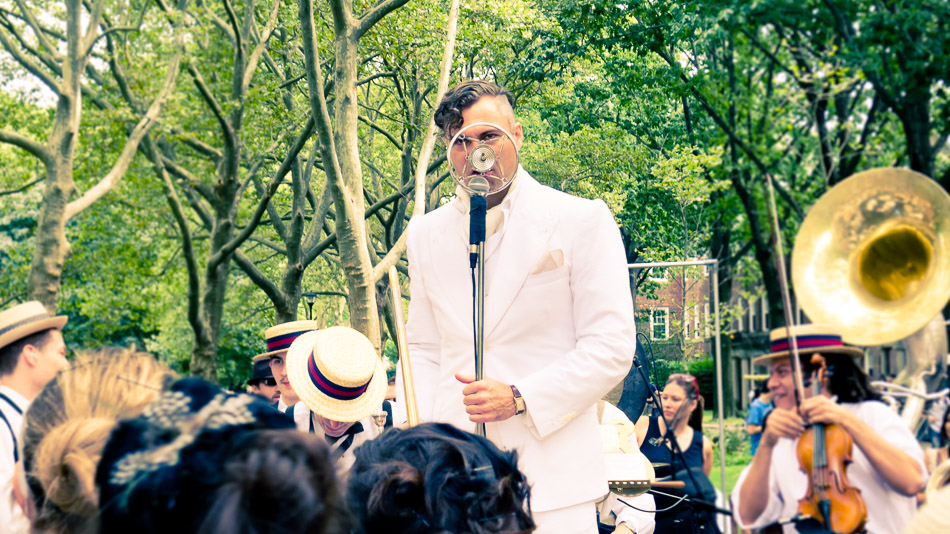 More than a musician and composer and bandleader, Michael Arenella makes the Jazz Era Lawn Party happen. This shot of an intense-looking Arenella is from the dance floor. Professional dancers, groups with choreographed routines, and fired up partygoers give the floor constant use during the party. And what a party it is.
And with this post, ladies and gents, a week of 1920s-inspired photos comes to a close.