New York City, New York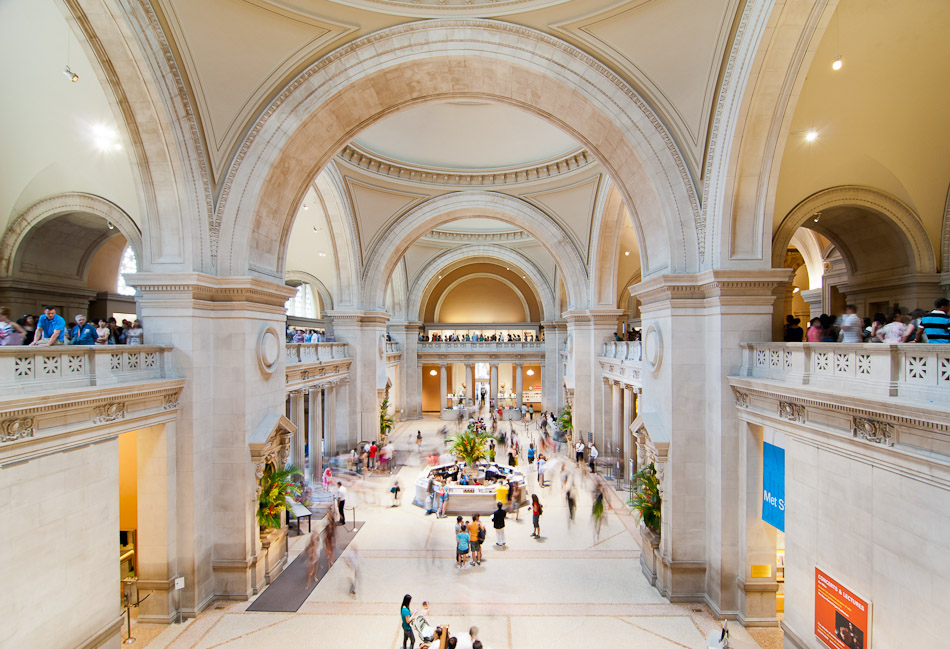 The lineup started outside. Way outside. One line came from the north, snaking around the fountain and up Fifth Avenue. The other wound south. But they converged at the top of the steps and reformed inside the Museum of Metropolitan Art, winding through the galleries and balconies of the second floor. This photo was taken near the "2 Hours From This Point" sign, having been through the left side (down and back) and half of the right side, but heading back up the right side to the far end of the photo (the 1h mark). Four hours in total. And it was worth every second. A masterful collection from a masterful couturier.
More than 660,000 people saw Savage Beauty, the extraordinary exhibit of the work of the late designer Alexander McQueen, making it the 8th best-attended exhibit in the museum's 141 year history. More than 15,000 saw it on this day alone, its second from final day. When I left at 9pm, there were still people waiting outside, in the rain, yet to begin the trek upstairs.