Detroit, Michigan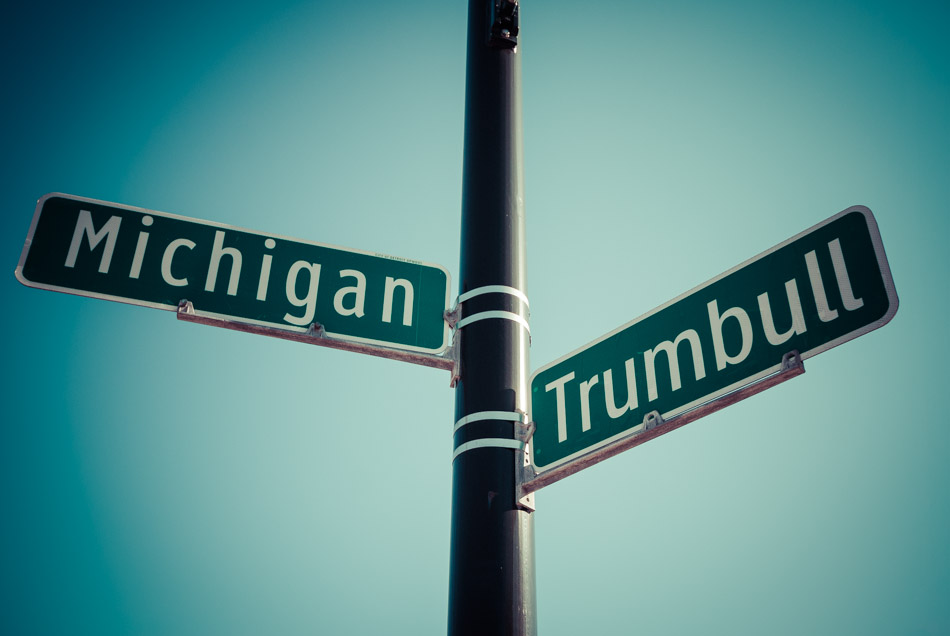 Beginning in 1895, the dawn of professional baseball, and for more than 100 years onward, there was a stadium at this intersection in downtown Detroit. First Bennett Park, then in 1912, Navin Field (opened the same day as Boston's Fenway), later renamed Tiger Stadium in 1961.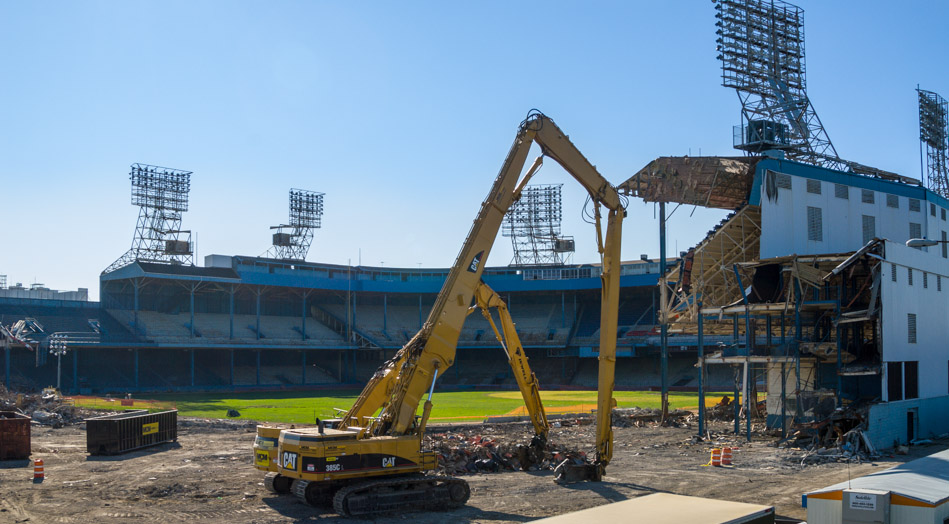 I was at the final game in 1999, and still have both dirt from the field and the ticket. But on the day this shot was taken, August 9, 2008, there was demolition. The stadium at "The Corner," empty since the Tigers moved to Comerica Park in 2000, was being broken down.
Baseball is still played at The Corner, on what is now an informal field and diamond for public use, maintained by the volunteer "Navin Field Grounds Crew." One day I'll get back there to swing a bat at home plate, thinking of the games I grew up watching and of icons who stood at that plate.