Casablanca, Morocco
Set against the crashing waves of the Atlantic, the walled city of Essaouira is a fascinating look at a fishing and hashish (need there be more?), but we arrive just ahead of the international jazz festival.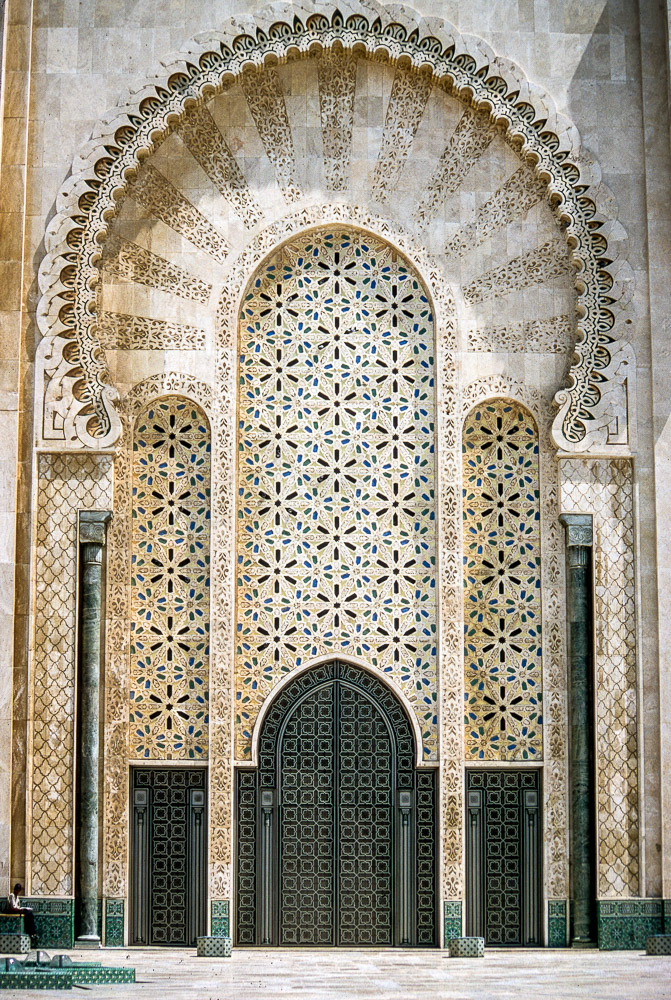 With a bag of fresh dates the size of my head,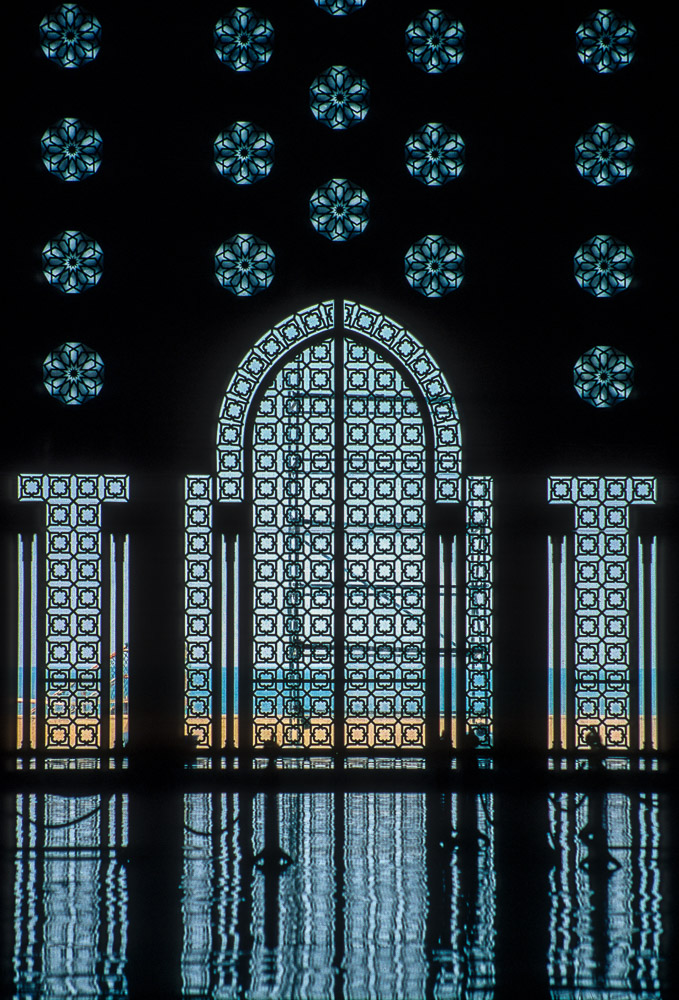 we head north again, passing through Marrakesh and returning to train travel, to Casablanca, where we figure that a day on the beach means golden sands, a refreshing surf and eye candy. Or not. The entire day on the beach yielded the sight of precisely three women. In public, at least, Morocco is a often country of dudes.
Larger than any other in the world outside of Saudi Arabia, the Al Hassan II Mosque, is nothing short of colossal. Its doors are several stories high, its minaret is the height of a medium city's skyscraper, its plaza the size of many city blocks. And the views, from its perch at the edge of the Atlantic Ocean, stretch up and down the coast and far out to the busy shipping lanes on the horizon. The Hassan II Mosque is not simply impressive because of its commanding presence of scale, its ubiquitous, impossibly detailed artwork or its premiere location. Irrespective of the religious preferences of most visitors, the Hassan II mosque is impressive in its harmonious integration of all its elements and the sense of tranquility that comes not in spite of the magnitude of everything here but because of it.
Yet for the remarkable impression that the exterior leaves, a tour of the mosque's perimeter is as close as we get — it's closed on Fridays. A brief peek inside as cleaners carried supplies through a side door is our only glimpse of the interior.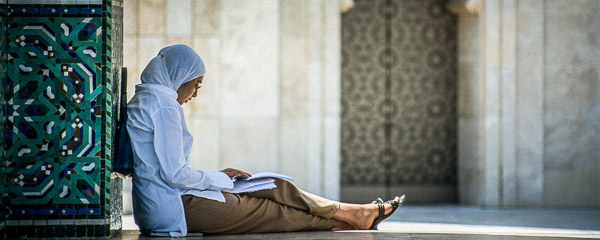 We hail a taxi to the beach where we relax in the sun and treat ourselves to a Moroccan McDonalds, where burgers made from Halal meat qualify as genuine food and are genuinely good.
The relative calm of the past week means that reports of nefarious doings and diplomatic upsets are rare, I'm afraid. But we're not done yet.