Detroit Disco
/ Detroit, Michigan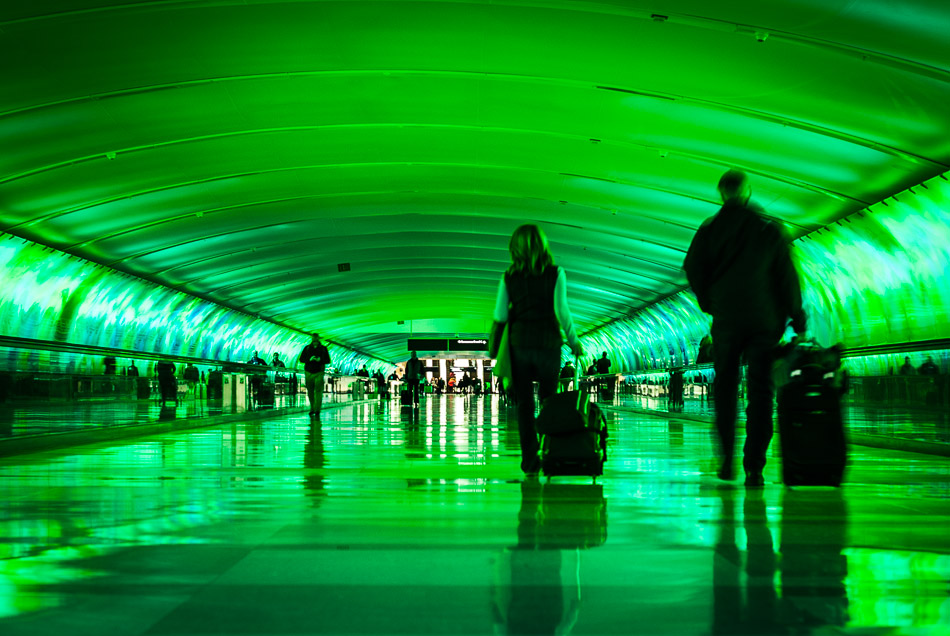 Whether on a layover or at an end of a trip, DTW's Terminal A was the place. It had been years since I'd used another terminal, and far longer since I'd transited between them. When I first started my overseas trips in 2000, Detroit Metro Airport was one of the least modern in the country, the capacity of its 1960s-era technisqualor buildings long outstripped by passenger traffic. Then came the bulldozers and cranes.
Now the terminals are linked by this tunnel that features a light show synchronized to the music. It's a half mile psychedelic trip more akin to a tropical fish tank than a tube beneath the tarmac. But Detroit isn't short on contrasts.
---
---
Please share your thoughts.
Your email address will not be published. Required fields are marked *