South Bend, Indiana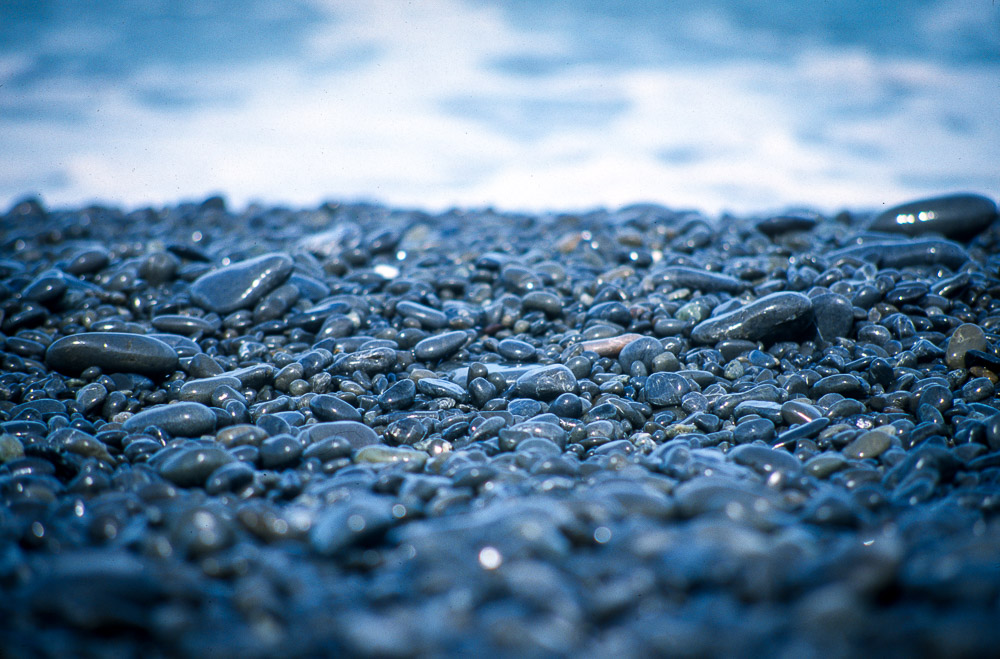 Run to the ocean, run to the sea." Or, in my case, run straight back into a major snowstorm whose howling winds scream "Welcome back, sucker!" The yin and yang of travel continued to the end. The bitter, cold, snowy, icy, sucky end.
After a fantastic send-off lunch at The Occidental in Auckland with a platter of two dozen huge, succulent mussels, topped with spinach and blue cheese in an onion and garlic reduction and a veritable tanker of Belgian beer, the obligatory mad scramble to the airport was tinged with that final sinking realization that it was over. And my memory was over, too, because after buying a load of kiwi-laden chocolate goodies, in my race through the duty free shop 20 minutes before departure, I set the package down to affix stamps (damn postcards — you're all going to have to accept digital ones from now on) and never picked it back up. It's a fabulous realization to have, really, an hour over the Pacific. I plead sunstroke. So I had another few glasses of wine.
11 hours and 10,467 km later in Los Angeles (yet on the morning of the same day I departed — time travel is fun!), it appeared as though the entire Midwest United States had been closed on ac count of snow. If that only could have been decided before I left for the Auckland airport. Delayed flights, canceled flights, false starts, hours eating free jelly beans and cookies and chips and cheese in United Airlines lounges, useless airline agents and a four hour 120 km bus ride later, I have officially gone There And Back Again.
I'll see you again when the stars fall from the sky

And the moon has turned red over One Tree Hill

We run like a river to the sea, run to the sea

We run like a river to the sea

— U2, One Tree Hill
And maybe my luggage will eventually make it back again, too.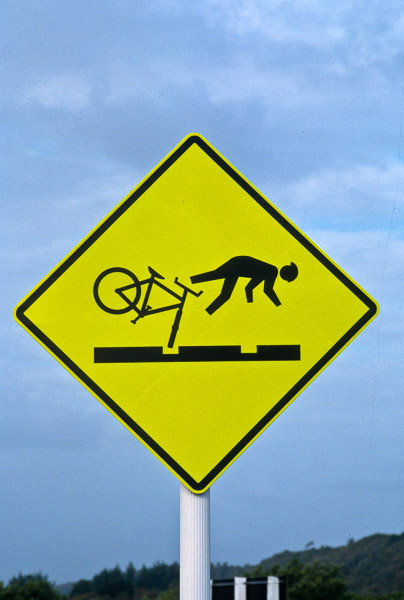 On a sad note, this was the first time in all my backpacking that I have been stolen from. And the bastard went for my camera equipment. But the silver lining: all the rolls were shot, the scenes recorded, the treks done. I just don't have a nice tripod anymore.
That concludes this chapter of my travails, er, travels from the road. I hope you've had fun reading. The slides will head off for developing today and web pages will follow once my thesis gets handed in, because I do need to graduate.
Next up will be a few short jaunts as a warm up for the big enchilada: four months in Europe/Africa beginning in late April. I hope. Because I'll need that time to thaw out. And buy some new glasses.
Is it time to go the airport yet?