The Claw
/ Washington, DC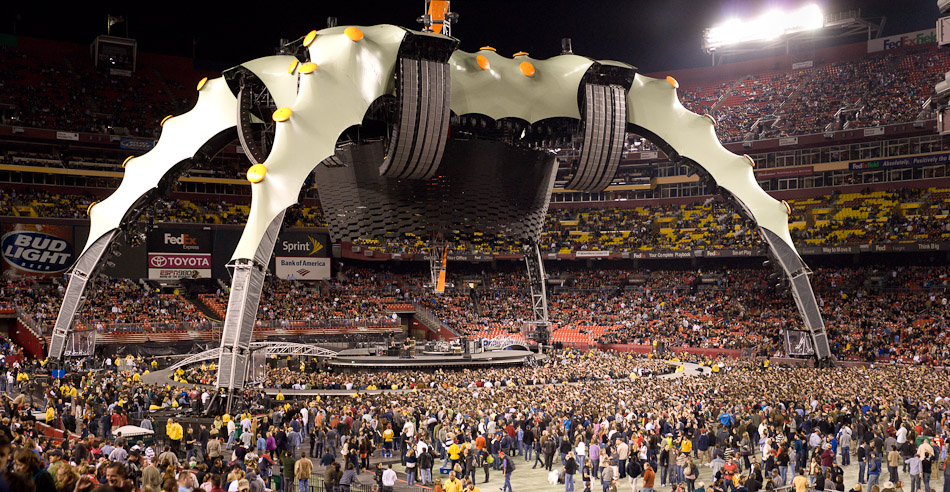 I'm not sure whether this production can be considered "scaled down" when compared to the last time I saw a U2 stadium show on the PopMart tour, with its 150-foot wide screen and rolling lemon and on and on. But anything after the staging of ZooTV is going to be very tough to top.
This panorama was shot on the way to the main floor, where it was loud. Here's hoping for more shows next year.
---
---
Please share your thoughts.
Your email address will not be published. Required fields are marked *