Warsaw, Poland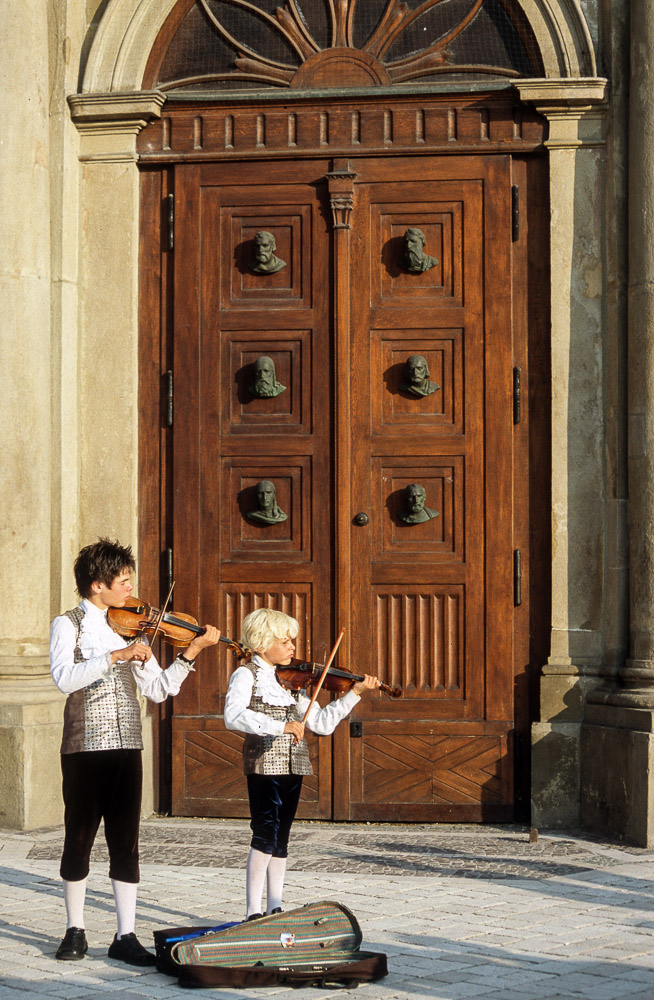 The massive, grey odes to Communist architecture are everywhere. The central train station, dark, depressing and dirty, is gargantuan, like its own underground Gotham City. It's a labrynth of snack shops, clothing stores, internet cafes. While the blocky buildings give Warsaw a distinct historical style,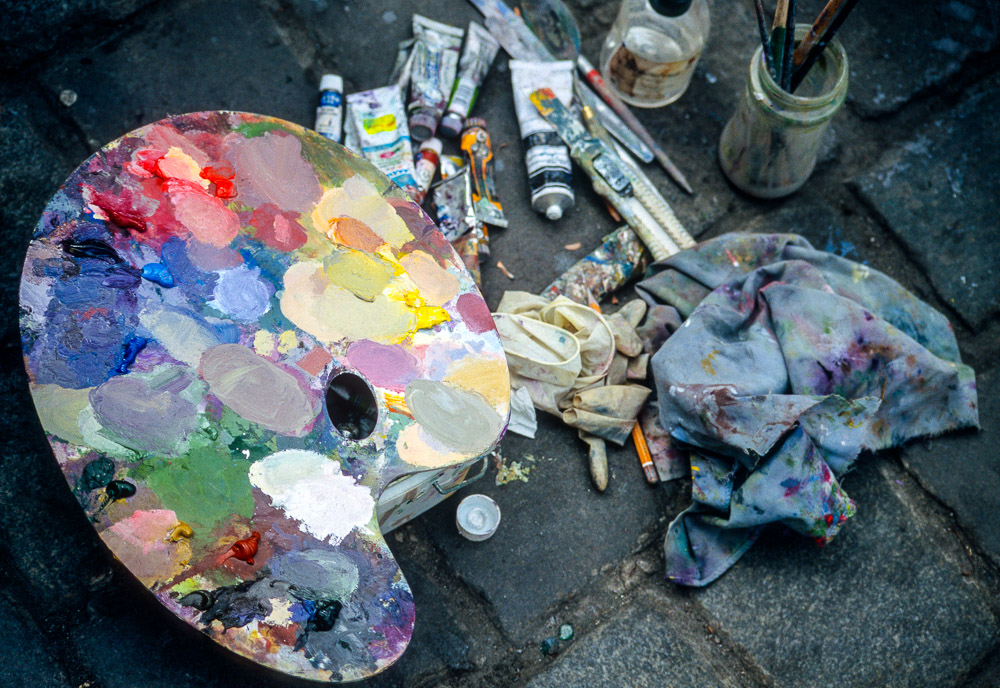 modernity is moving quickly to catch up. Movie theaters are filled with American films, music stores blast American R&B hits and kids wearing Addidas uniforms ride skateboards in parks.
My hostel is a drab, unpleasant building in a clonal apartment block outside the main section of Warsaw, linked to the colossal train station by tram lines. I wander parks and a few museums and what was once the famous Jewish Ghetto, now rebuilt to its original opulence after the total destruction of WWII.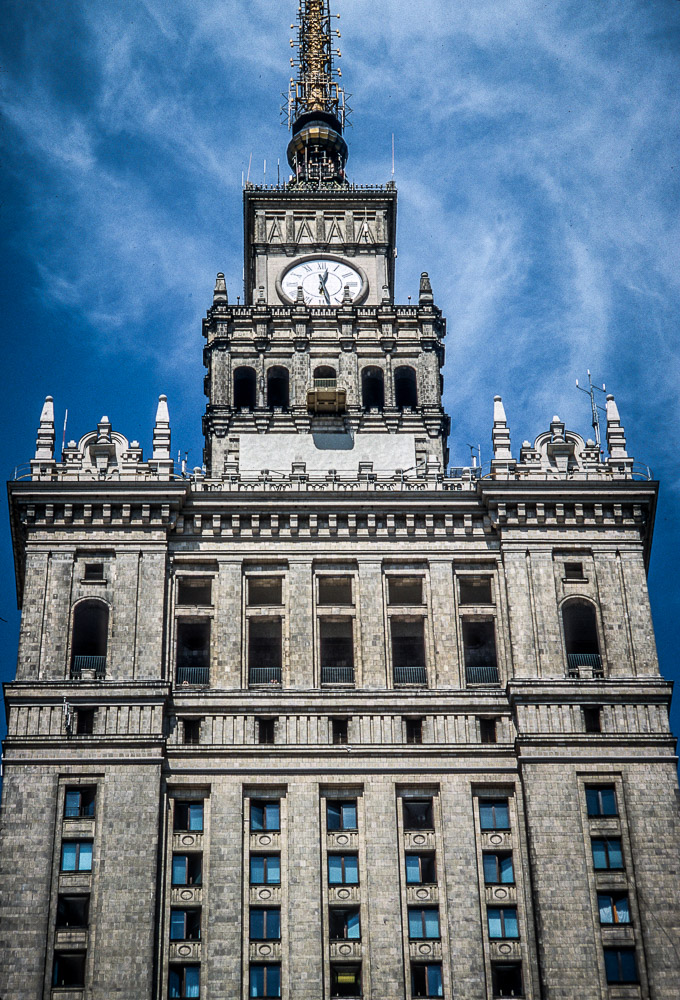 The gorgeous square is lined by colourful buildings and luscious-smelling restaurants.
But in the Marriott Hotel I am met by Chris and Priscilla who are spending two weeks wandering around Poland and the Czech Republic. We were last overseas together in Paris for New Year's 2002, so we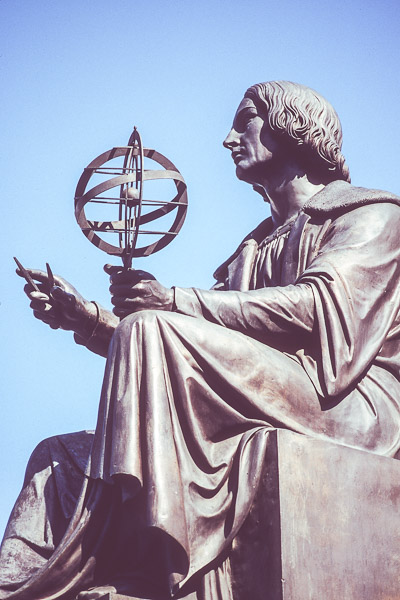 immediately begin making up for lost time and head for a bar.
We wander the sunny streets of Warsaw and pass the statue of Nicolas Copernicus, who by his research in the mid 1500's became the founder of modern astronomy. And also somewhat of a heretic. Through his careful and refined work, Copernicus was able to concretely refute the ego-centric astronomy of Aristotle and Ptolemy. With the publication of his "Little Commentary," Copernicus became the first to assert that the Earth, and man living upon it, was not the center of the universe — it is we who are moving around the sun.