Fox Glacier, New Zealand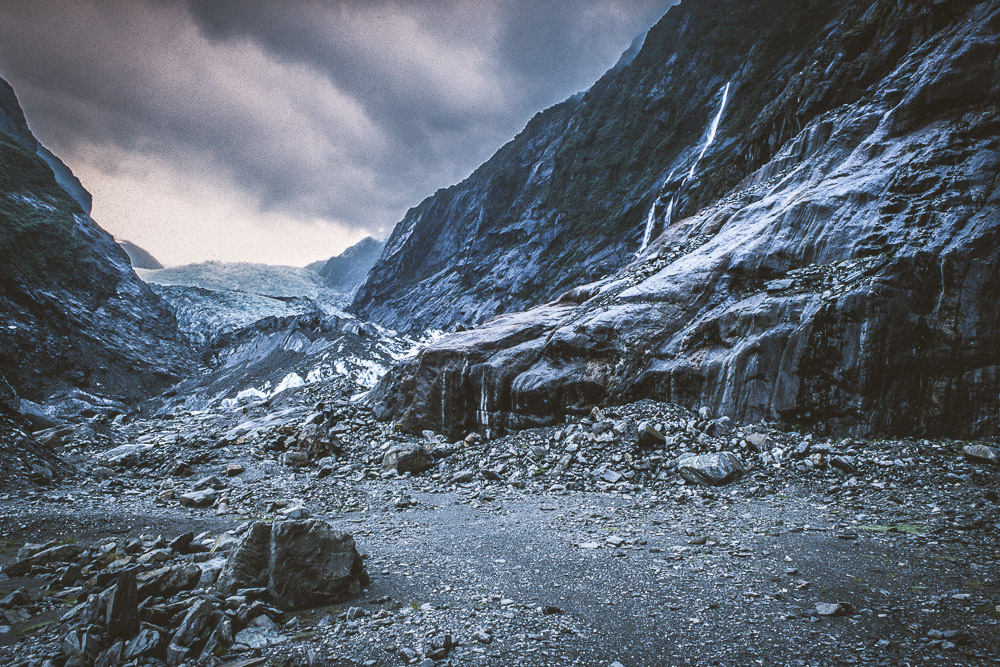 The miserable cold and rainy weather of last night is still in full force this morning. It doesn't look good for heli-hiking. I figured that I would destroy my budget and take the rare opportunity to go on an absolutely extravagant excursion (as if this trip wasn't already). Besides, how often does the chance come to fly atop a glacier?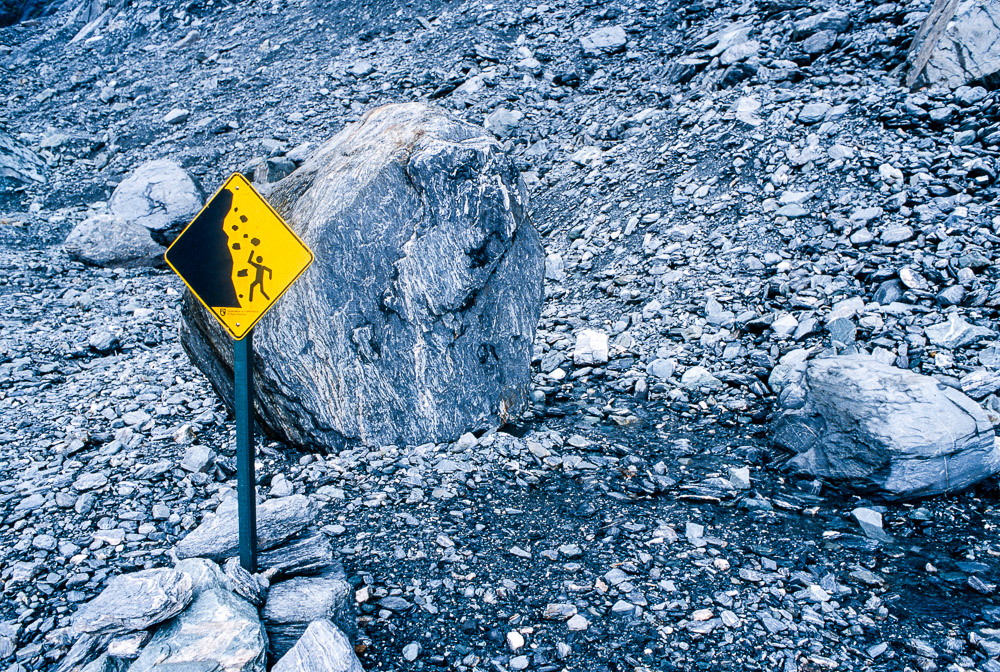 But when we arrive at Franz Joseph Glacier, the plan is officially abandoned: all choppers are parked. We drive to the glacier trailhead and set out on foot, happy to be using the cold weather gear I lugged all this way.
Two hours from the car, across multiple roped-off boundaries and beyond ominously worded signs and pictures of falling boulders, we reach the glacier's terminal face. Well-outfitted (and skilled) climbers practically tease us in the distance, scrambling across the ice and snow with their guides. We've hiked farther than we should have without a guide, but we aren't about to go further than the map.