Fox Glacier, New Zealand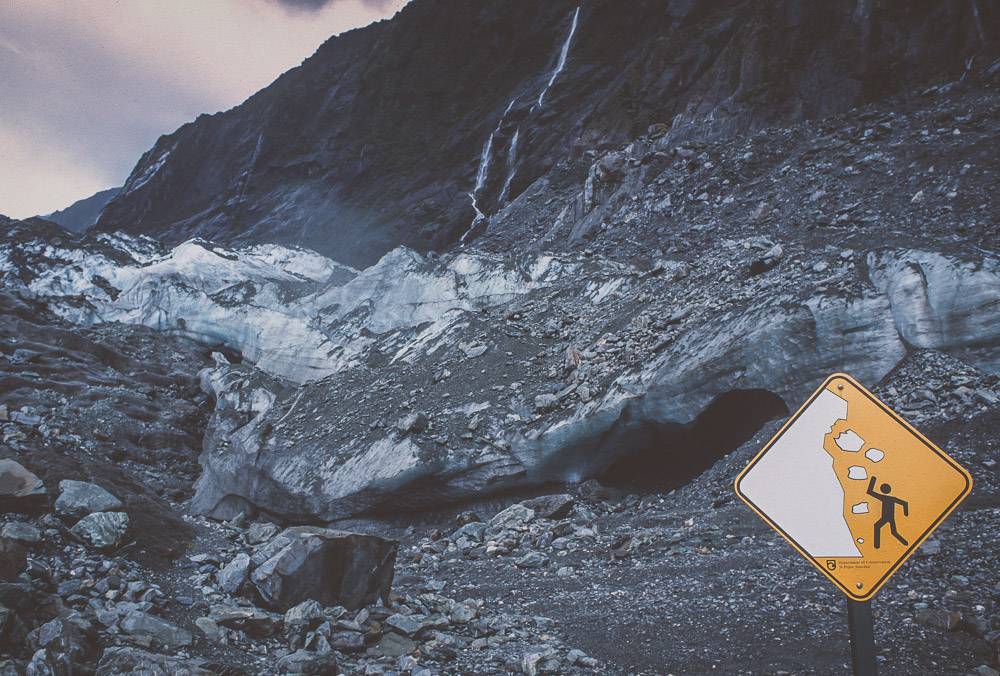 It's been some time since there's been internet access and an equally long while since things like paved roads, gas stations and towns with populations in the triple digits. We reach the relative metropolis of Fox Glacier by midnight, despite our little car fiasco. The two backpacker lodges in town are busy, but after today's debacle, we pick the one with the bar. With the gear unloaded, we head for drinks. The bartender announces last call and motions us towards free space at the end of the room.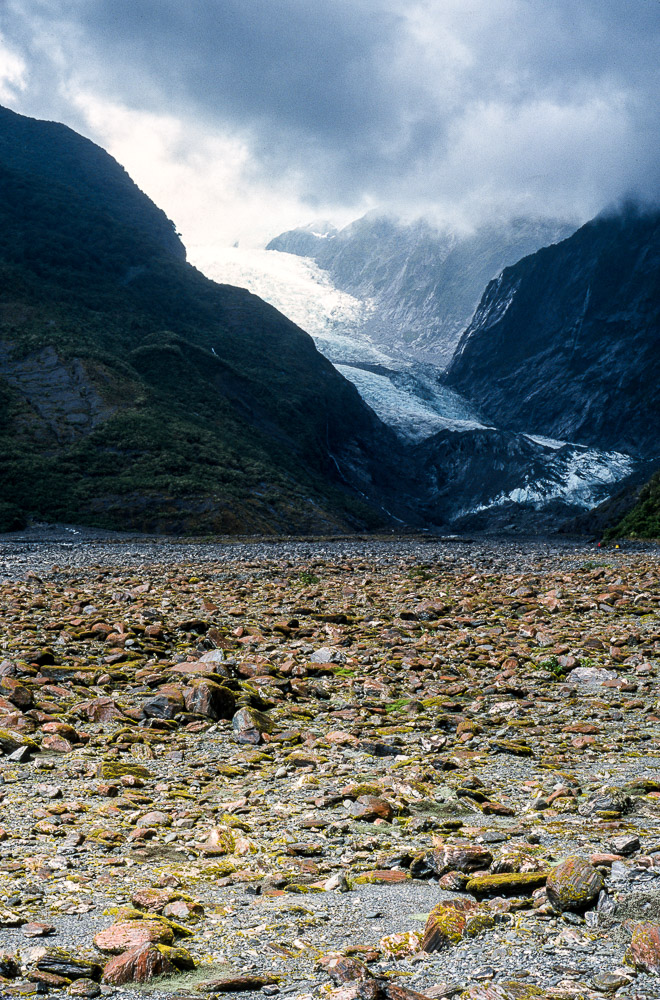 And there are the two Marines.
Planning for an early start, we don't stay long. But we leave Derek and William saying we'll probably see them again.
About 1900 km of road is in the rear-view mirror now and it's all felt like driving through a video game. Well, with the exception of a 1.25 L Japanese engine under the hood, of course. And the fact that the car takes corners with a radius slightly larger than a Boeing 747. But other than the whole concept of "performance," it's precisely like video game driving. I only hope that by the time the trip is over, I'll be able to use the turn signal without activating the windshield wipers first — the side of the road you drive on isn't the only thing reversed over here. But the car is working and we're moving forward. Because I've got some cornering skills to practice.