Pamukkale, Turkey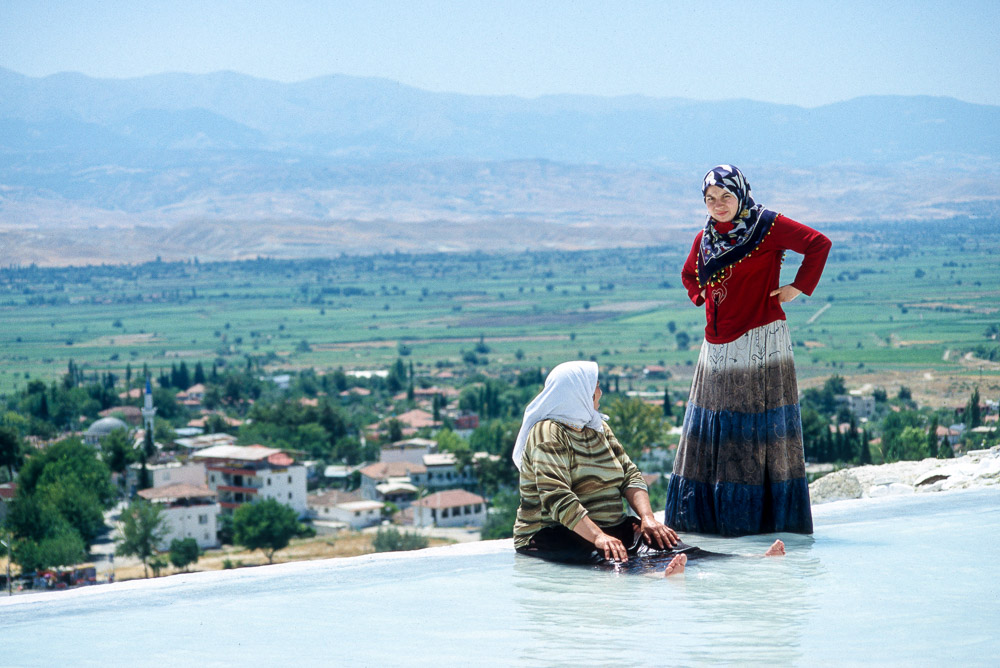 Back in Selcuk, a working-class town devoid of much decoration or fanfare, I await my next bus while taking photos of kids playing in the streets. After a quick meal at a neighborhood eatery, my next stop is Pamukkale.
I arrive close to midnight and wind my way through the narrow streets to a nearly deserted hostel. After a massive kabob dinner, I hope to get a preview of the reason for visiting Pamukkale. Founded about 200 BC, the city's primary attraction was the tectonic and geothermal activity that produced low mountains with cascading thermal baths.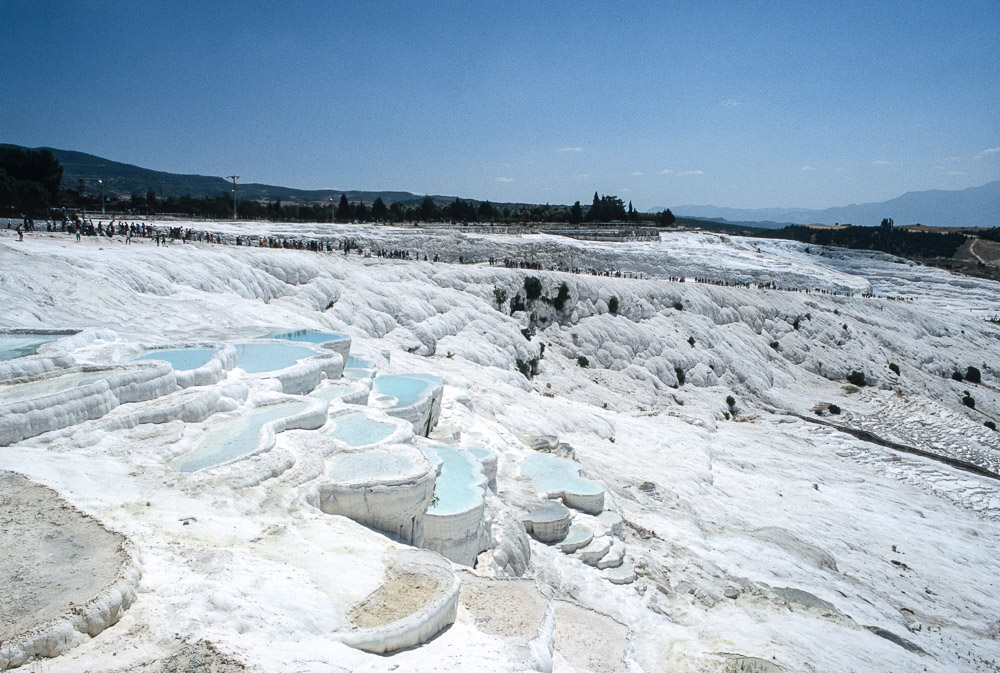 But rather than just the usual minerals, the water flowing forth from these hills lends the town of Pamukkale its namesake — the Cotton Castle.
So rich in calcium, the water running down the mountain has coated everything with a solid, white mineral crust. It's almost 25oC tonight, but as I approach the park entrance, it looks like snow has been falling for a whole season.
Cast in blue and green floodlights, there are about 50 people walking around the tide pools and waterfalls. A security guard watches over the crowd, blowing his whistle when bathers cross into geologically sensitive areas. It's hard to see everything on the mountainside — the park is large and crescent-shaped, spanning over 1 km and rising about 100 m. I wander around the surreal landscape and stare into the black, unlit void, wondering what else the park will reveal in tomorrow's light.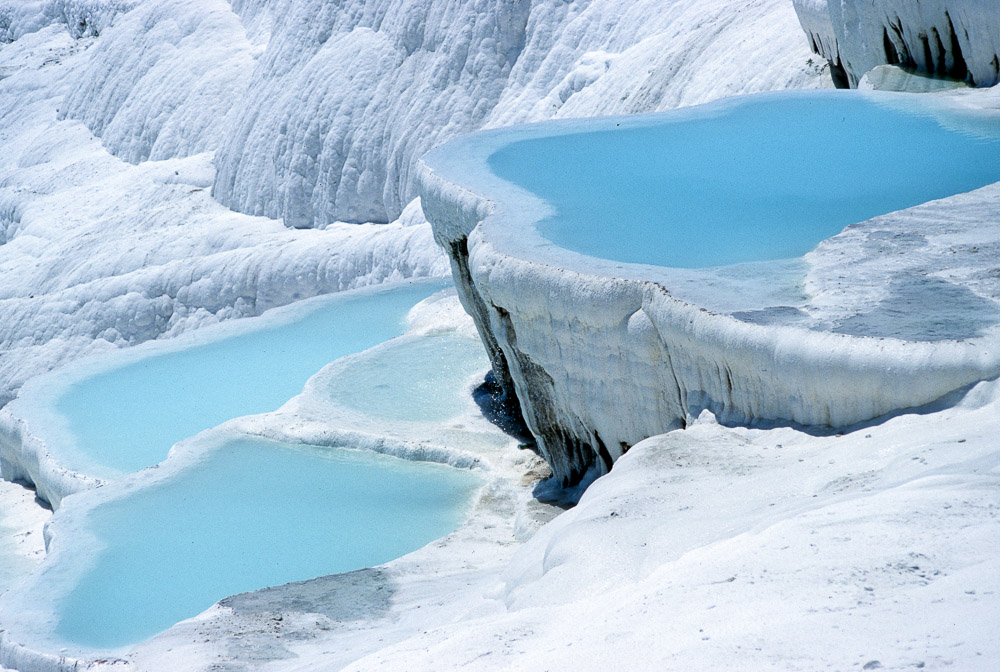 My morning return, which now requires me to pay a $5 entrance fee, is instantly worth the trip. In the bright sun, the calcium-encrusted escarpment is one of the most intriguing natural things I have ever seen.It's like a paradoxically frozen landscape in 35oC weather. Kids splash in natural pools worn into the land by falling water. People relax and soak and walk the length of the park. Water tumbles over the calcium deposits and adds imperceptible layers to the curiously shaped crusts. And at the top of the gently sloping hill, the ruins of the ancient city that began Pamukkale's fame. Atop the upper tier of benches in the ancient amphitheater, like the King of the Cotton Castle, I look down on the ancient city, the fields of archeological rubble, the pools and the calcium-encrusted hills. Onward.