Ephesus, Turkey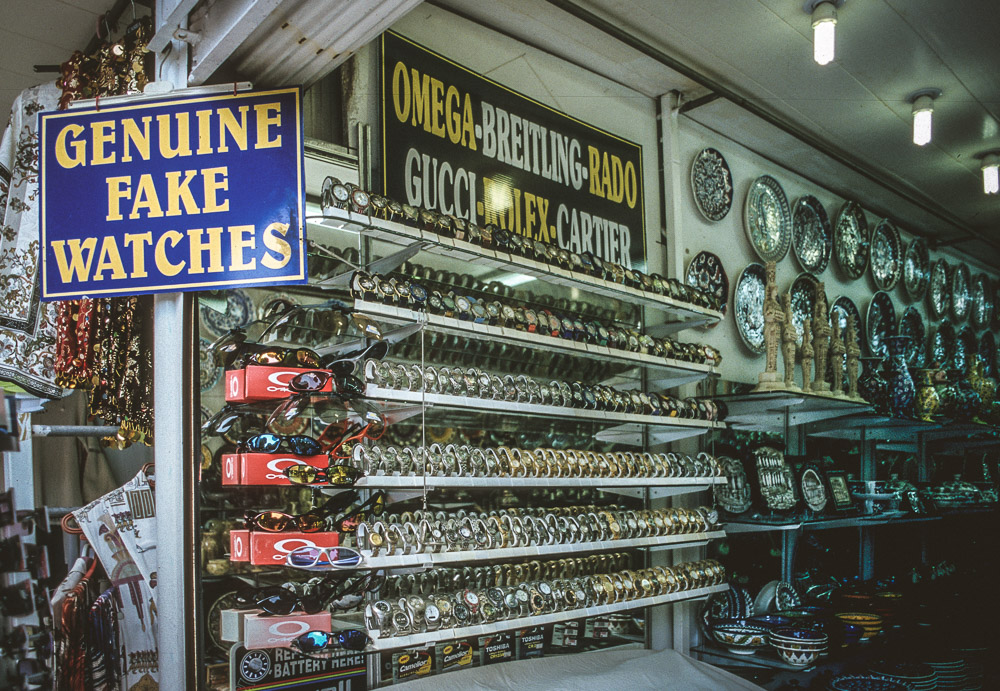 I am no fan of organized bus tours, led by the half-interested guide,with too-brief stops at too few places. So in the face of a thousand brochures for package tour operators, I set out on my own on regular bus service to Selcuk. Stashing my backpack at the bus depot, I set out to walk the 3 km back to my intended destination: Ephesus. The path to the city is a well-kept, palm-lined sidewalk. And although it's empty today, people have been traveling this route for more than four thousand years.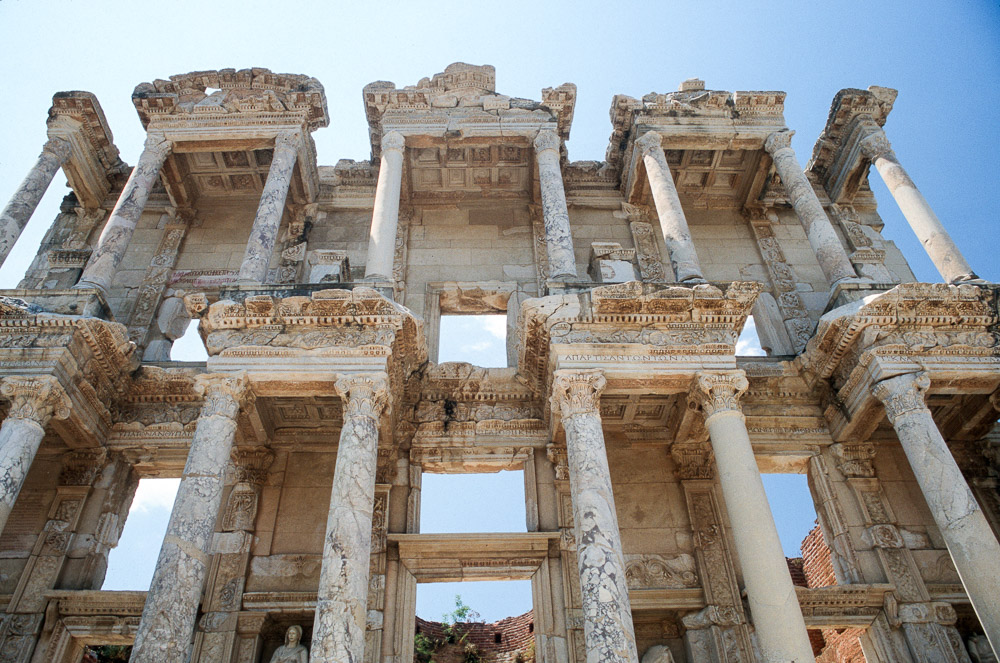 Dated to 2000 BC, the ancient city of Ephesus is considered to be the best preserved Roman city on the Mediterranean. Although the historians fail to mention it, I'm certain that souvenir sales were just as prominent in ancient times, too.
With grand promenades, a theater for 25,000, baths with indoor plumbing, gymnasiums, temples and the largest library in the ancient world, Ephesus is an extraordinary, massive place. And while the temperature is easily over 38oC (100oF) for my visit, my frustration comes not from the heat but from the disappointing lack of information. I failed to buy the $20 guidebook at the entrance to the city and with only my Lonely Planet book for assistance, the details of virtually all the sights are unknown. The sparse plaques and panels offer only a bare skeleton of information, but the site still astounds.
Along the sidewalk, halfway between Ephesus and Selcuk, a tiny, brown sign caught my eye: "Wonder of Ancient World"
The cooling spray of a farmer's hose (I never thought I'd have to plead for someone to blast me with water) made my return to Selcuk tolerable. But along the sidewalk, halfway between Ephesus and Selcuk, a tiny, brown sign caught my eye: "Wonder of Ancient World" it said, pointing to a driveway partly obscured by the overgrowth of scrub.
I followed the road as it opened to a large pool of shallow, stagnant water. A few columns rose from the water, one crowned by a large bird's nest. A large sign proclaimed this the site of the Temple of Artemis, one of the Seven Wonders of the World.
Legendary for its 127 columns and sprawling dimensions, the Temple of Artemis was built about 8 BC and lasted only a few hundred years. As a large bird swoops back into its nest above the green water and overgrown weeds on the street with the nearly-invisible sign, its hard to imagine this site on par with the other Wonders like the Egyptian pyramids or the Colossus of Rhodes. But maybe that's just because I didn't buy this guidebook, either.