Gare du Nord, Paris, France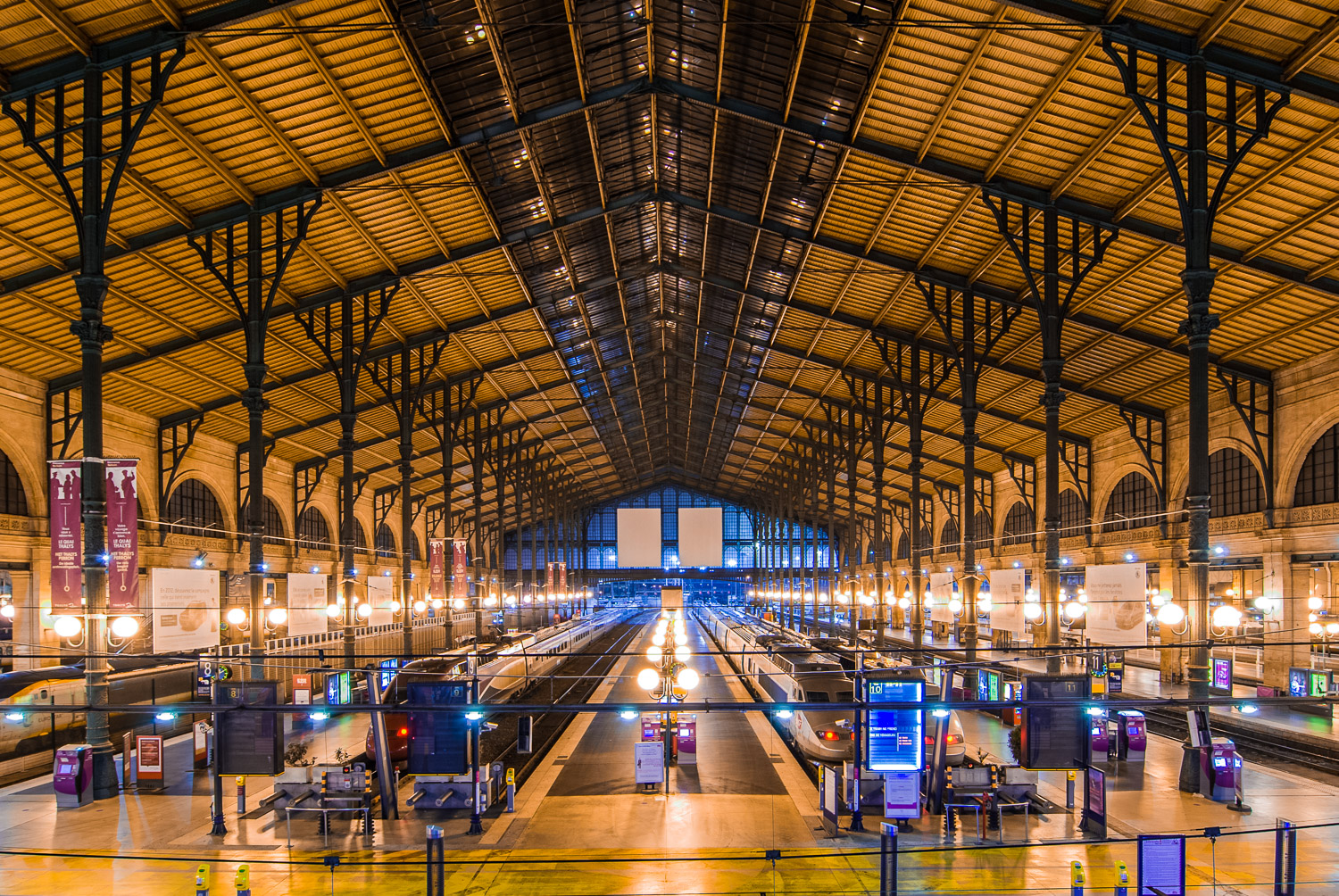 For my first blog post of 2012, a return to familiar and loved subjects: train stations, train travel, Paris and, more broadly, Europe. I've returned to Paris after a 6 year absence from the city, and although I now have digital photo gear, I'm resisting temptation to reshoot old favourites. Well, mostly resisting.
Paris' Gare du Nord is the rail gateway to London, Brussels, Amsterdam and beyond, but the only movement at midnight are cleaning crews.
This was taken about an hour and a half before posting.