South of Auckland, New Zealand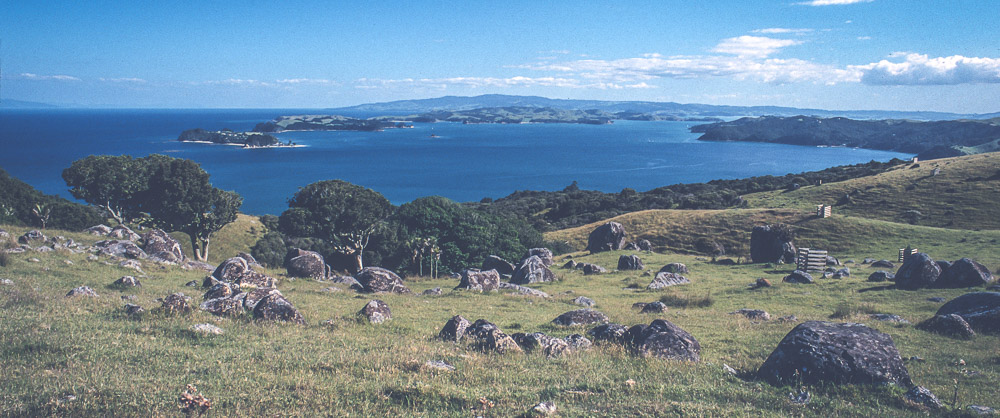 On the bus to Rotorua, light is fading and we're rolling across Middle Earth. Well, northern Middle Earth. Sheep and horses and merinos dot roadside pastures. They're around every curve out here, and an hour south of Auckland, there have been a lot of curves.
The bus is winding between pastures and small hills, most a few hundred feet high. At a pit stop near Cambridge, I restock my candy bar rations. While awaiting departure, I walk down the road to take a sunset picture. Back on the bus, I realize I left my 1-day old replacement sunglasses on the ground where I set up the photo.
Rotorua is an hour away.